BARDS, The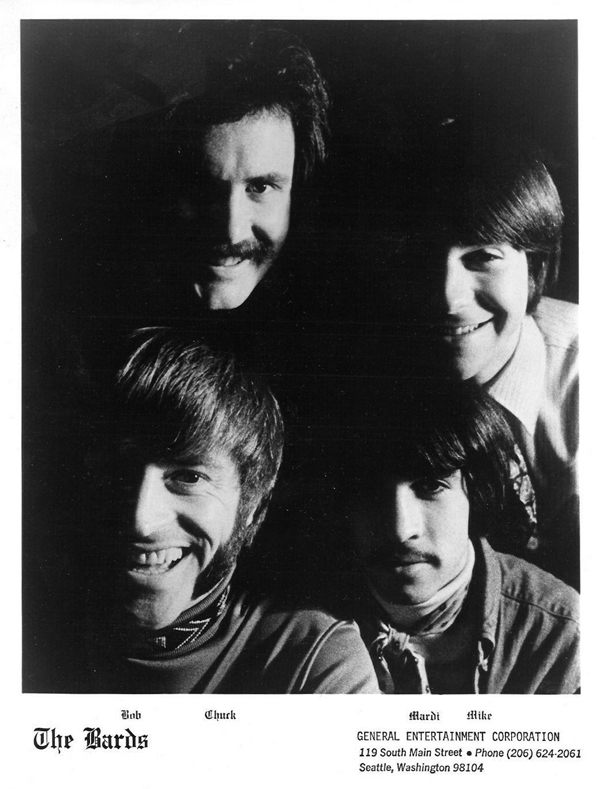 Homebase: Moses Lake, WA
Stats: 1961-72
Misc Notes: Mike Balzotti (keyboards); Mardig Sheridan (guitar); Chuck Warren (bass); Bob Galloway (drums). Also see later recordings credited to: MOSES LAKE.
"THE BARDS' BRITISH INVASION DAYS Of 1966"
by Peter Blecha
THIS IS THE STRANGE TALE of a Northwest rock 'n' roll 45 whose path to success – including being issued on a mysteriously labeled disc – was perhaps like no other. It was in 1964 – amidst the exciting British Invasion (as spearheaded by the Beatles, Rolling Stones, et al) – that a Moses Lake, Washington-based combo, the Fabulous Continentals, joined scores of other American groups who enthusiastically adopted the various trappings of the limey groups in an effort to jump aboard the Anglophilic bandwagon.[Read more...]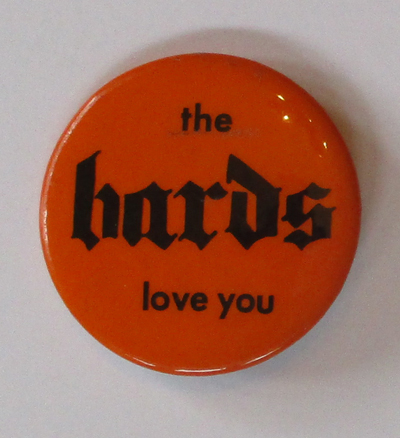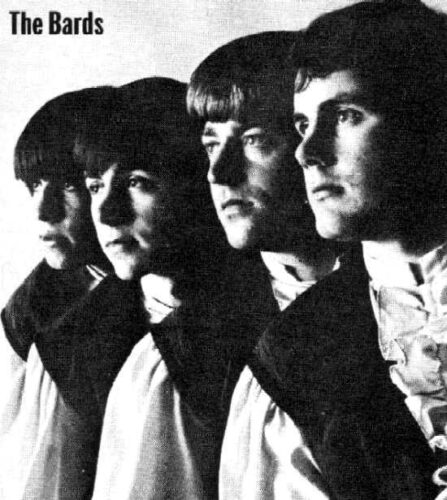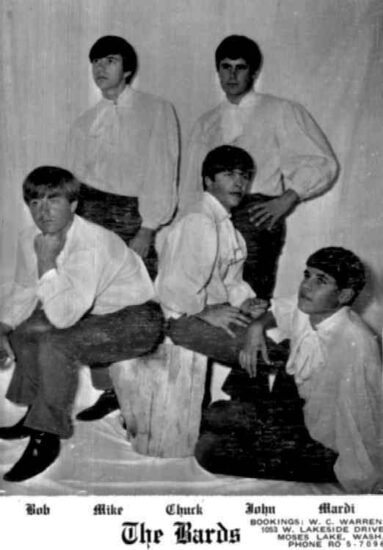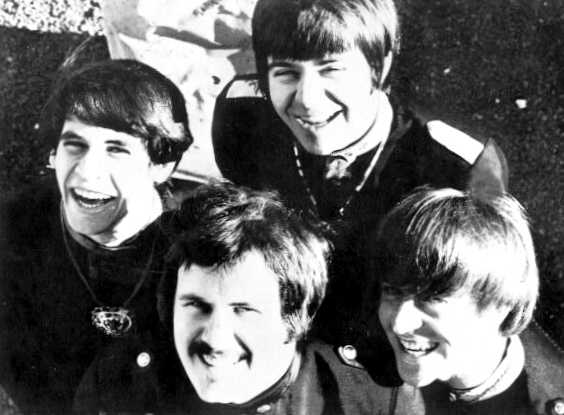 search by ARTIST
TO SEARCH, PLEASE EITHER SCROLL THE ARTIST
LIST BELOW
(AT LEFT) – OR USE THE
SEARCH FIELD BELOW
(AT CENTER).
Scroll to see all artists
Search for a name