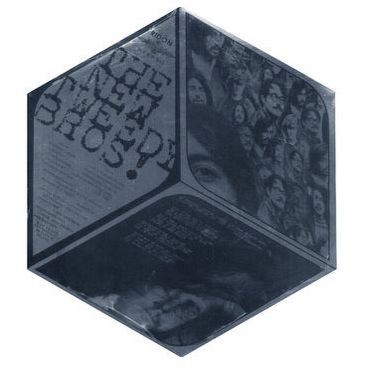 MISC NOTES: This psychedelic LP can be considered one of the rarest "holy grail" collectables from the Northwest. It was bootlegged in the 1990s in a Limited Edition format in France, and a Limited Edition CD in the UK in 1993.
SIDE ONE:
1. "Somebody's Peepin"
2. "I Can See It"
3. "I'd Go Anywhere"
4. "Danny's Song"
5. "Wheels of Fortune"
SIDE TWO:
1. "I See You're Lookin Fine"
2. "What's Wrong With That"
3. "Someone Just Passed By"
4. "Her Darkness in December (Drone Song)"
5. "Lazy Livin'"
LOCATION: Vancouver, WA?
RECORDING PERSONNEL: Steve Ekman (lead guitar, vocals);  Fred Lackaff (guitar, vocals); Dave McClure (bass); Danny Lackaff (drums, vocals).
RECORDING STUDIO:
RECORDING ENGINEER: Rick Keefer, Ken Bass
FORMAT: disc
SIZE: 12"
SPEED: 33 1/3 rpm
DISC NOTES: This LP was released with a unique, shiny silver-metallic, hexagonally die-cut cover.
A-SIDE MATRIX:
A-SIDE STAMPER CODE:
A-SIDE COMPOSER:
A-SIDE PUBLISHER: Soulwest Music
B-SIDE MATRIX:
B-SIDE STAMPER CODE:
B-SIDE COMPOSER:
B-SIDE PUBLISHER: Soulwest Music