[caption id="attachment_44531" align="alignleft" width="604"]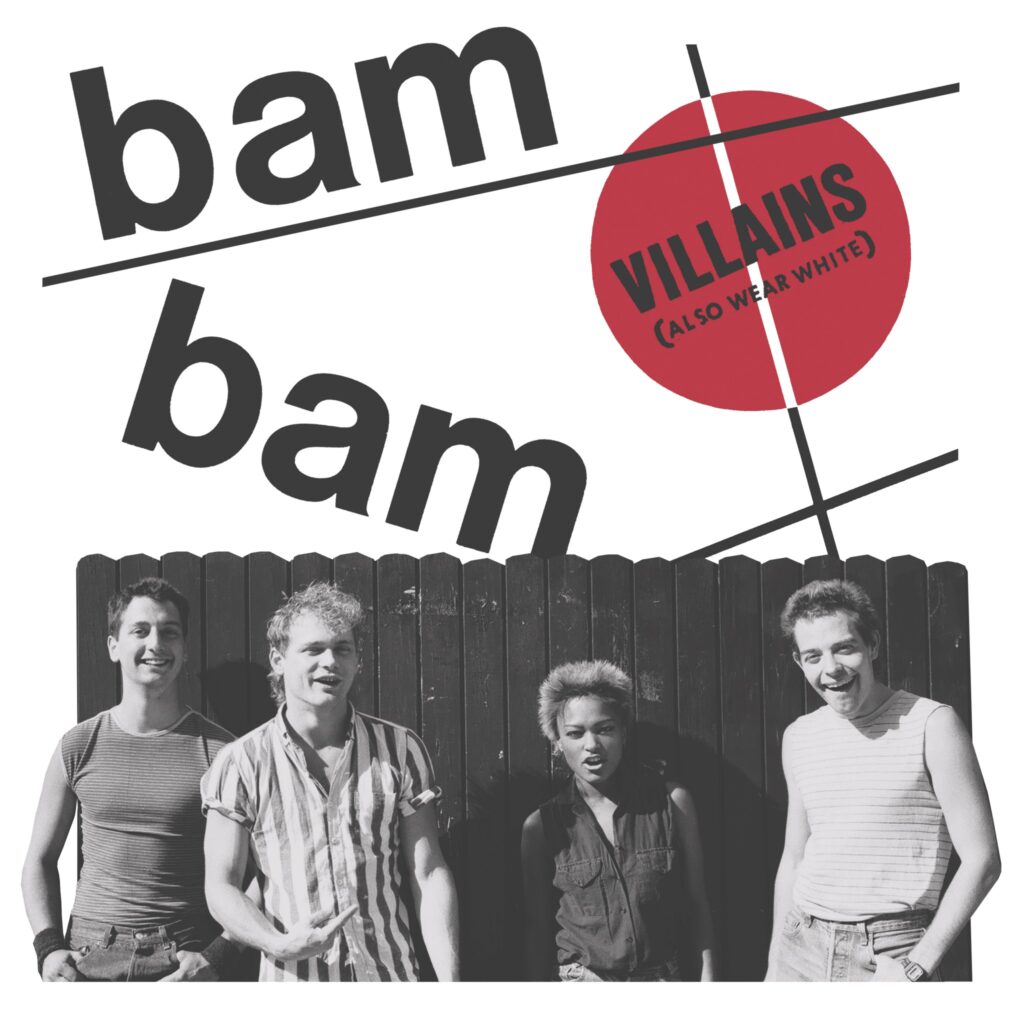 Bam Bam - Villains (Also Wear White)[/caption]
MISC NOTES:  This disc contains the three (remastered) songs from Bam Bam's original 1984 7" release, coupled with three additional songs recorded as demo tunes by the band in their band house.
LOCATION: Seattle
RECORDING PERSONNEL: Tina Bell (vocals); Tommy Martin (guitar / vocals); Scotty Legerwood (bass / vocals); Tom Hendrickson (drums /vocals).
RECORDING STUDIO:  Reciprocal Recording
RECORDING ENGINEER:  Chris Hanzsek (producer); Tommy Martin (co-producer); Tina Casale (assistant engineer); Jack Endino (2020 remaster engineer).
FORMAT: disc
SIZE: 12"
SPEED: 33 1/3 rpm
DISC NOTES: