Seafair Records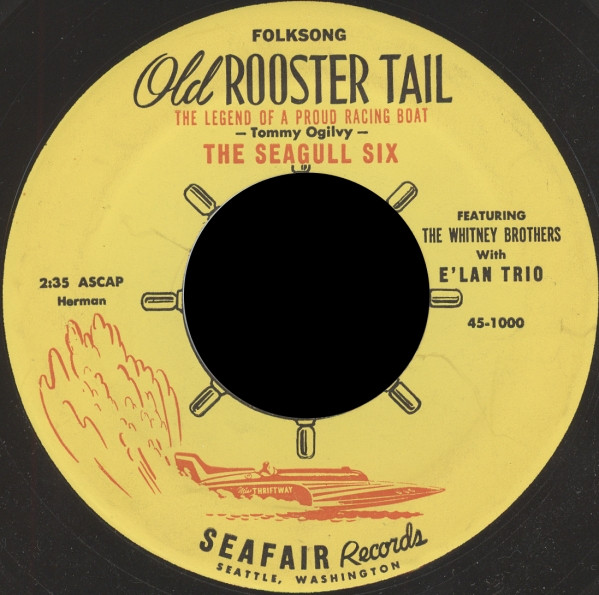 LOCATION: Seattle
OWNER(s): Tom & Ellen Ogilvy
TIMESPAN: 1956-1965 /
MISC NOTES:
"SEAFAIR RECORDS: SEATTLE'S SWINGIN" '60s MUSIC COMPANY"
by Peter Blecha [Courtesy & copyright, 2008, HistoryLink.org]
Of all the Pacific Northwest's pioneering record companies, it was Seafair Records that perhaps best embodied Seattle's innocent early days when a good honest effort would bring success. A true "mom and pop" enterprise long run by founders Tom and Ellen Ogilvy, Seafair (and its associated imprints Bolo, Virgelle, and NOLTA Records) can, among other achievements, be credited with issuing the most consistent stream of high-quality 1960s rockin' teen-R&B of any label in the region. [...READ MORE HERE...]
search by LABEL
TO SEARCH, PLEASE EITHER SCROLL THE LABEL
LIST BELOW
(AT LEFT) – OR USE THE
SEARCH FIELD BELOW
(AT CENTER).
Scroll to see all labels
Search for a name