Sub Pop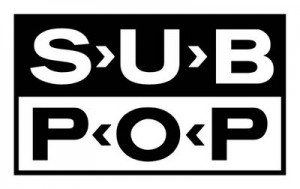 LOCATION: Seattle, WA. /  Sub Pop website.
MISC NOTES: Sub Pop is the most prolific Northwest-based label of all time. Sub Pop was initially founded in Olympia, Washington, as a fanzine /cassette back in 1980 by Bruce Pavitt. In 1986 it shifted to being a proper vinyl-releasing record label, and then in 1988 Sub Pop Records LLC was formed by Pavitt and Jonathan Poneman in Seattle. Sub Pop achieved fame in the late 1980s for signingand promoting Nirvana, Soundgarden, Mudhoney and many other bands from the Seattle alternative rock scene. They can be credited with taking the first steps toward popularizing what came to be known as "grunge" music, and -- after selling a 49% stake of the label to the Warner Music Group in 1995 -- have continued to achieve critical and commercial success in the new millennium with widely popular Northwest-based bands such as Fleet Foxes, the Postal Service, Sleater-Kinney, and the Shins among the many talents on their roster.
search by LABEL
TO SEARCH, PLEASE EITHER SCROLL THE LABEL
LIST BELOW
(AT LEFT) – OR USE THE
SEARCH FIELD BELOW
(AT CENTER).
Scroll to see all labels
Search for a name