"Love Buzz" / "Big Cheese"
SERIAL#: SP23
DATE: 1988-11-01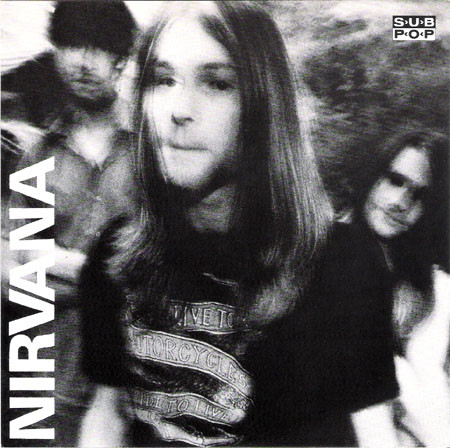 MISC NOTES: First release by the Sub Pop Singles Club.
LOCATION: Seattle, WA
RECORDING PERSONNEL: Kurt Cobain (vocals / guitar); Krist Novoselic (bass); Chad Channing (drums).
RECORDING STUDIO: Reciprocal Studios
RECORDING ENGINEER: Jack Endino
FORMAT: disc
SIZE: 7"
SPEED: 45 rpm
DISC NOTES:  Ltd Edition pressing of 1,200 copies, 1,000 of which are numbered in red ink on the back of the sleeve.
"Love Buzz" Album Reissues:
2000. Disc two, track #2 on Wild And Wooly: The Northwest Rock Collection CD compilation album (Experience Music Project EMPCD 001)
A-SIDE MATRIX:
A-SIDE STAMPER CODE: why don't you trade those guitars for shovels? L-31540 SP-23-A kdisc
A-SIDE COMPOSER: Robby Van Leeuwen
A-SIDE PUBLISHER:
B-SIDE MATRIX:
B-SIDE STAMPER CODE: L-31540X SP-23-B kdisc
B-SIDE COMPOSER: Cobain
B-SIDE PUBLISHER: