"Rose Room" / "Deep Hollow"
SERIAL#: 1501-D
DATE: 1928-06-28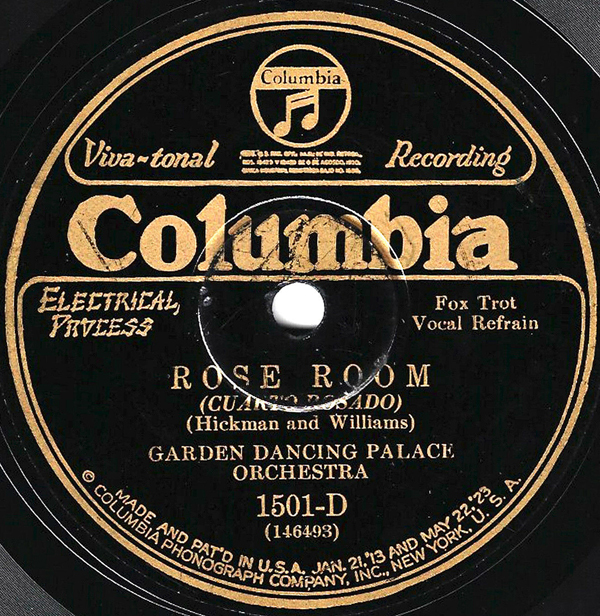 MISC NOTES: This is the second recording made by Columbia of "Rose Room". The previous one from Sept 1927 had a lesser singer.
LOCATION: Spokane, WA.
RECORDING PERSONNEL: Lillian Frederic (violin); Walton McKinney (vocals); etc
RECORDING STUDIO: Garden Palace (balcony)
RECORDING ENGINEER: Columbia staffers.
FORMAT: disc
SIZE: 10"
SPEED: 78 rpm
DISC NOTES:
A-SIDE MATRIX: 146493-3
A-SIDE STAMPER CODE:
A-SIDE COMPOSER:Hickman and Williams
A-SIDE PUBLISHER:
B-SIDE MATRIX: 146501
B-SIDE STAMPER CODE:
B-SIDE COMPOSER: Guy and Macomber
B-SIDE PUBLISHER: