COLLEY, KEITH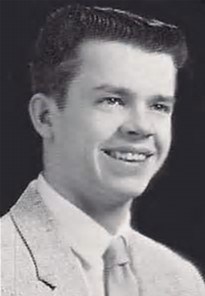 Homebase: Spokane / Connell / Richland, WA.
Stats: b. 1941
Misc Notes: Jarrell Keith Colley was born in Spokane in 1941, and as a teenager living in Richland he helped form his first rock 'n' roll band, the Corvairs, around 1958. The Corvairs' personnel -- Keith Colley [guitar, vocals], Larry Coryell [guitar]; Stan Cole [sax]; Don Eshelby [piano], and Ronnie Colley [drums] -- were all based out of the Tri-Cities (Richland, Pasco, Kennewick) area. Their gig at Nagle's Big Apple restaurant / nightclub in Portland was Coryell's very first professional out-of-town gig, and he went on to join Yakima's Checkers. In 1961 both Colley and Coryell moved to Seattle to attend the University of Washington. While Coryell joined on with the Dynamics, Colley was seeking a solo career and he made arrangements to record a rendition of Dion & the Belmont's '59 hit, "A Teenager In Love," at a local radio station's studio. That station began airing the song, and a Seattle record promoter, Jerry Dennon, took notice and signed Colley to a management contract with his own label, Jerden Records. First thing they did was have Colley record a demo version of the pop standard, "Zing! Went The Strings of My Heart," at Joe Boles' studio in West Seattle. At that particular point in time, Dennon was working for California's Era Records and that label agreed to recut the tune and release it. Dennon transferred the contract over to Era, Colley moved to Los Angeles, recorded the tune from scratch, and "Zing!..." broke out on Boston radio for a brief period.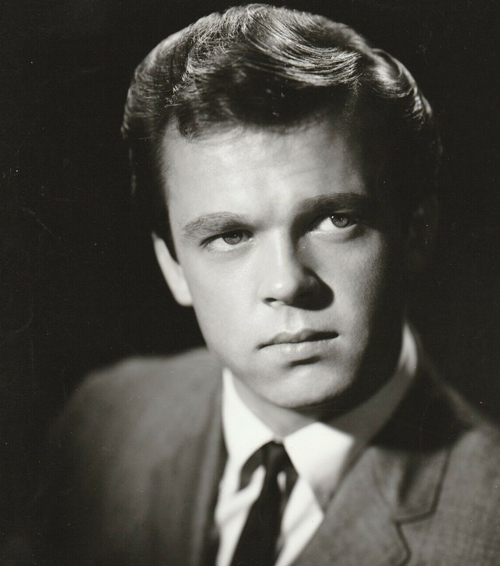 Era thought there was still potential and Colley's next single, "Put 'Em Down" got airplay in both Seattle and Spokane, while its flipside, "(And Her Name) Is Scarlet" went Top-40 in San Bernardino. After that Colley was free to move on and in late-1962 he signed with Al Allen's Unical Records where he cut four singles, the first being a Colley original, "Enamorado." Though originally penned in English, Allen had a hunch that it would do better if sung in Spanish. So they had it translated and Colley gave it his best shot singing in a language he didn't even speak. "Enamorado" ended up becoming a promising radio hit in the fall of '63,reaching #2 in San Bernardino, #4 in Los Angeles, #5 in Seattle, #7 in Tucson, and #11 in Vancouver B.C. "Enamorado"  was an even bigger hit when the Sandpipers recorded their version, and it became a bit of a standard in the Chicano Rock scene and other acts recorded it as well -- including the jazz great, Chet Baker. More singles following the same formula followed, with Unical issuing "Cuando La Luna" and "Queridita Mia." In late-1963 Colley's "Discover A Lover" was released on the JAF label, but the song did better when recorded by the local Chicano rockers, the Jaguars. Cut in mid-1964, "Welcome Home Baby" -- a song that Colley had co-written with another up-and-coming young writer, P.F. Sloan and recorded with ace engineer Larry Levine at Hollywood's fabled Gold Star Studios -- became his best seller upon release by Vee Jay Records in January 1965. At some point Al De Lory -- a bigtime producer / arranger, and member of the famed Wrecking Crew group of session musicians -- began serving as Colley's personal manager. From there Colley jumped over to Challenge Records where he cut a couple singles -- including 1966's "Tonight I'm Telling You" which earned Top-20 status back home in Richland. In time Colley refocused his efforts and became an in-house composer for Four Star Music Publishing. Over the following years numerous hit-making acts recorded Colley's songs including: Bobby Bare, the Browns, Skeeter Davis, Jackie DeShannon, the Knickerbockers, George Morgan, the Newbeats, the New Christy Minstrels, the Standells, Thee Prophets, Gene Vincent, and Lenny Welch. It was in 1967 that Colley signed with Columbia Records who released his "Shame, Shame" that was backed with a re-recording of "Enamorado" that was produced by Gary Usher. A British group, The Magic Lanterns, scored a Top-30 hit with their rendition of "Shame Shame" in 1968. Over subsequent years Colley remained active in the administrative end of the music publishing biz and in 2005 Rev-Ola issued an album, Bird Doggin' -- the name of the Colley song Gene Vincent had cut -- which featured Colley's early song demos. Vinyl Vic Records issued an album -- Keith Colley - Forgotten Teen Idol -- in 2014.
SEE ALSO:  SUN CHILD
search by ARTIST
TO SEARCH, PLEASE EITHER SCROLL THE ARTIST
LIST BELOW
(AT LEFT) – OR USE THE
SEARCH FIELD BELOW
(AT CENTER).
Scroll to see all artists
Search for a name