GUITAR, BONNIE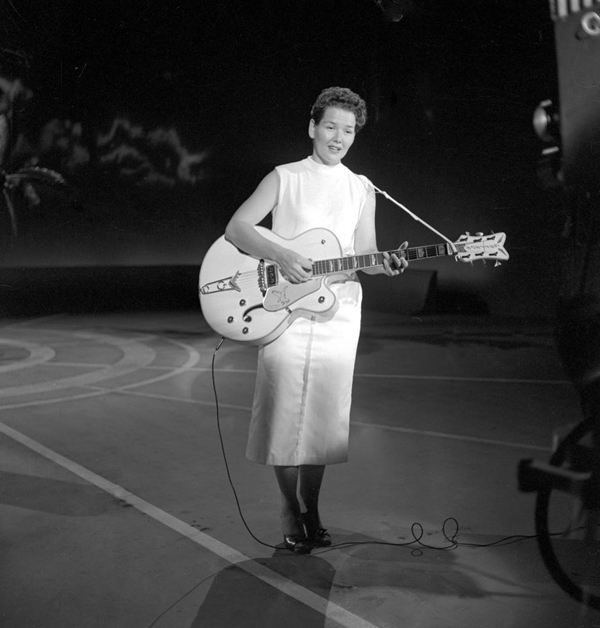 Homebase: Auburn, WA / Seattle, WA / Renton, WA / Orting, WA /
Soap Lake, WA.
Stats: (b. 5/25/1923 Seattle, WA - d. 1/13/2019 Soap Lake, WA)
SEE ALSO: Bonnie Guitar's earliest recordings listed under these names: Bonnie Buckingham; Bonnie Tutmarc; Paul Tutmarc and the Wranglers, & Candy Wayne.
"BONNIE GUITAR: THE NORTHWEST'S TRAIL-BLAZING POP PIONEER"
by Peter Blecha [Courtesy and copyright, 2008, HistoryLink.org]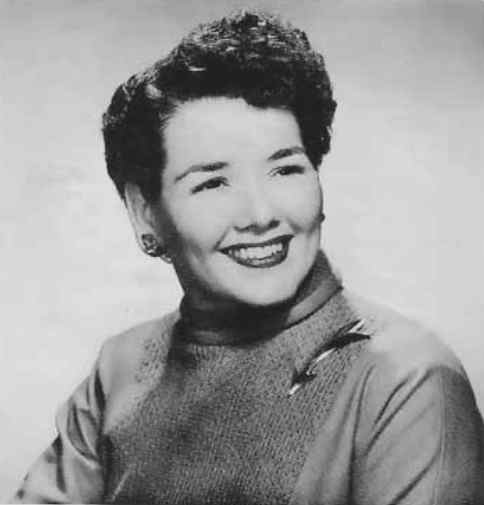 Musician, songwriter, singer, and major hit-maker -- Seattle's Bonnie "Guitar" Buckingham, is one of the biggest stars to ever emerge from the Pacific Northwest's music scene. And her path to fame was one that saw her become an early "crossover" artist: never satisfied to find a niche and rest on her laurels, Guitar created songs that alternately scored on the pop Best Seller charts and/or on the country music charts all the way from the 1950s up through the 1980s. But far from focusing solely on her own career, the multi-talented artist also contributed her skills as a (rare female) session instrumentalist, talent scout, record label executive, audio engineer, and session producer to the success of many other aspiring young talents. She will be remembered by history as a pioneer in realms of the music biz then traditionally dominated by men. [READ MORE]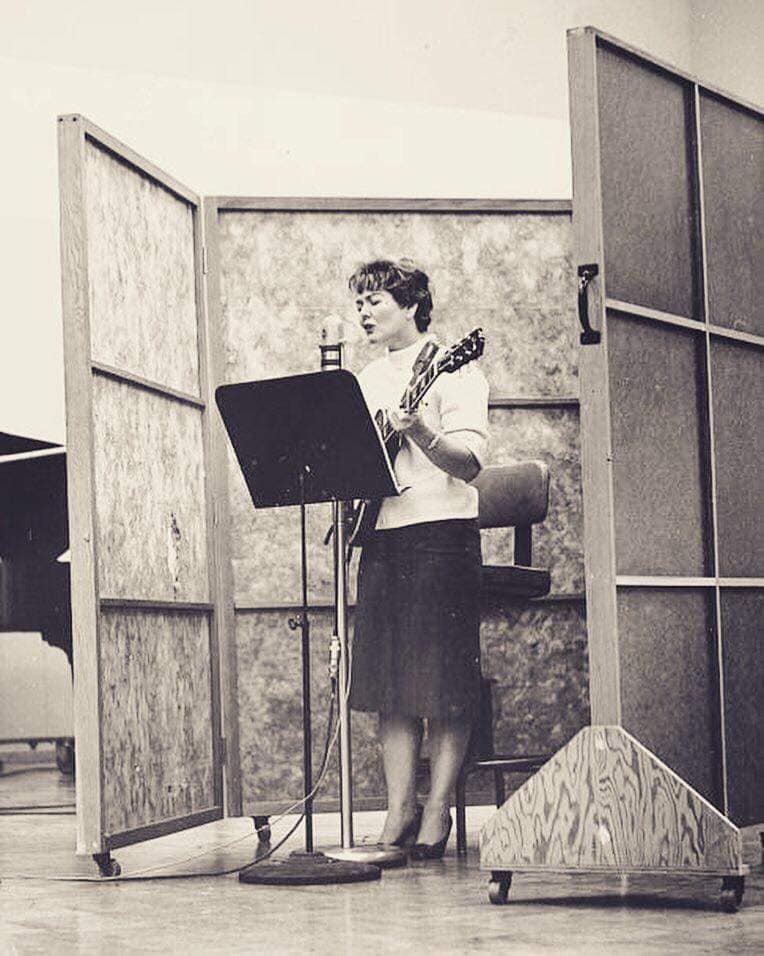 search by ARTIST
TO SEARCH, PLEASE EITHER SCROLL THE ARTIST
LIST BELOW
(AT LEFT) – OR USE THE
SEARCH FIELD BELOW
(AT CENTER).
Scroll to see all artists
Search for a name