RODGERS, JIMMIE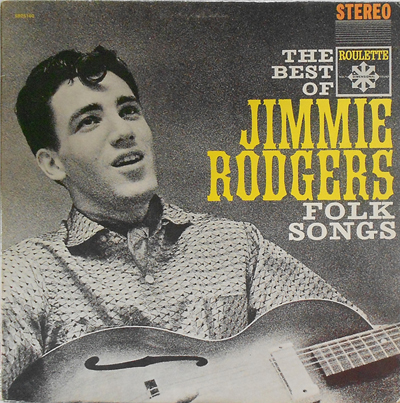 Homebase: Camas, WA
Stats: 1933-2021
Misc Notes: James Frederick Rodgers was born in Camas on September 18, 1933. He cut is first record around 1956, with the backing of a Portland, Oregon, nightclub act, Frankie Bell and His Rhythm Kings. He was soon signed to New York's Roulette label who marketed him as a "modern-day folksinger." Together they produced a long string of international hit records.Rodgers later signed with A&B Records and the hits continued.
ALSO SEE:
1.)  RODGERS with FRANKIE BELL and HIS RHYTHM KINGS, JIMMIE
search by ARTIST
TO SEARCH, PLEASE EITHER SCROLL THE ARTIST
LIST BELOW
(AT LEFT) – OR USE THE
SEARCH FIELD BELOW
(AT CENTER).
Scroll to see all artists
Search for a name