RYAN, CHARLIE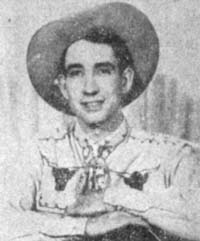 Homebase: Spokane, WA.
Stats:
Misc Notes: Charles S. Ryan (1915-2008) hailed from Graceville, Minnesota, where he bought his first guitar from his older brother for four dollars. Then, as a fifteen year-old he built the first ever hot rod automobile in Browns Valley. After that his family moved to Polson, Montana, where he took on the stage-name of Charley "The Chicago Kid" Ryan and began performing on Kalispel's KGEZ radio station. Then he formed the Montana Range Riders -- Sylvester "Tex" Hansen (guitar), Ray Woods (fiddle / banjo / bass), and Walter "Slim" Kursawe (accordion) -- easily found gigs and as early as 1935 they traveled as far as Spokane where they played at The Bell Tavern (427 W First Street). After meeting Ruth "Ruthie" Scheffler back in Polson, they married in 1937 and had three children – and then, after serving with the U.S. Army during WWII, he was discharged in 1946 and moved his young family to Spokane. After forming Charley Ryan and the Cross Country Cowboys, they cut his debut disc for Keyboard Records in 1951. Further radio appearances were made on KFIO in Spokane, KRLC in Lewiston, Idaho, and KWAL in Wallace, Idaho.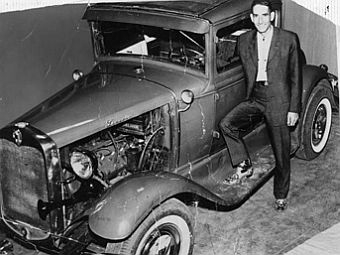 Ryan and the Livingston brothers recorded his "Hot Rod Lincoln" in Spokane, released it as a single on his own Souvenir label, and then after re-recording it for 4 Star Records (as credited to the Timberline Riders), it became a sizable hit and many more car-related songs would follow.
search by ARTIST
TO SEARCH, PLEASE EITHER SCROLL THE ARTIST
LIST BELOW
(AT LEFT) – OR USE THE
SEARCH FIELD BELOW
(AT CENTER).
Scroll to see all artists
Search for a name