FLEETWOODS, The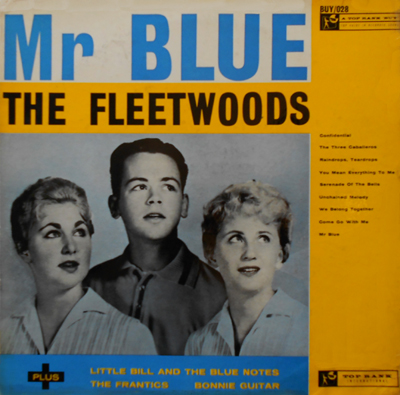 Homebase: Olympia, WA.
Misc Notes: The Fleetwoods were a vocal group from Olympia comprised of three high school kids: Gary Troxel, Gretchen Christopher, and Barbara Ellis. The Fleetwoods name was taken from the local FLeetwood  telephone exchange.
In 1958 the trio  wrote a doo-wop song called "Come Softly To Me" and were discovered and recorded by the founders of Seattle's nascent Dolphin -- soon to be Dolton -- Record company. The disc became a No. 1 international hit. Their second hit, "Graduation's Here," was followed by "Mr. Blue," which, like "Come Softly To Me", also topped the pop charts. This made the Fleetwoods the first group in the world to have multiple No. 1 hits atop the Billboard Hot 100 in a single year. The Fleetwoods continued recording into the 1960s, with a number of other successes. They hit the Top 10 again with "Tragedy" in 1961. Though they went on to have a total of eleven hits on the Hot 100, the beginning of the end for the group came when Troxel had to fulfill his obligation to go onto active duty in the Navy.  The trio's hits ended in 1963 with Ellis singing melody on "Goodnight My Love."
SEE ALSO:
1.) TROXEL, GARY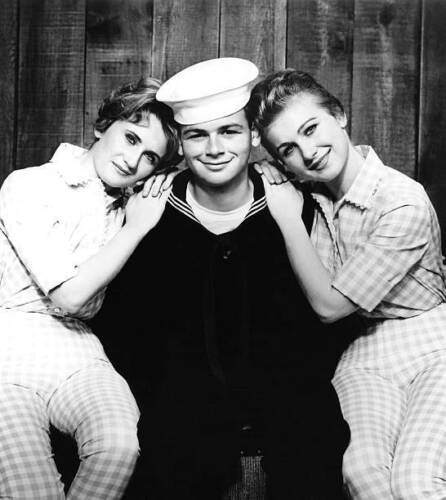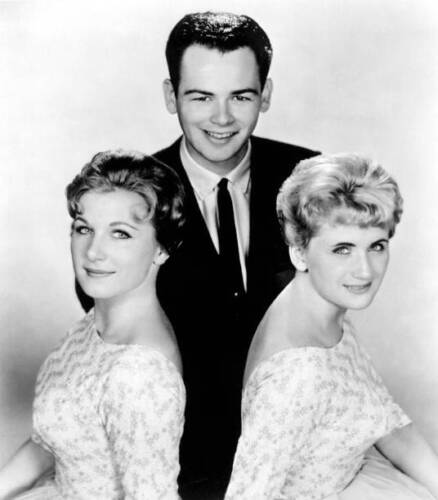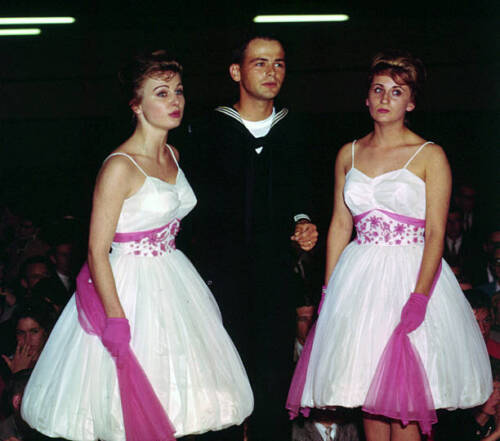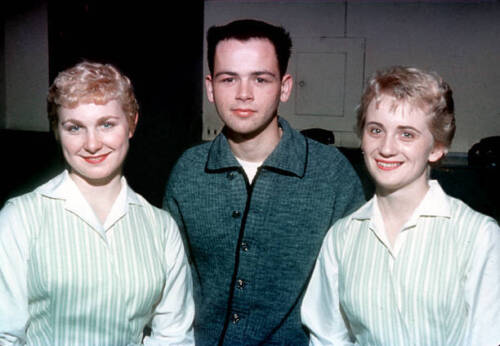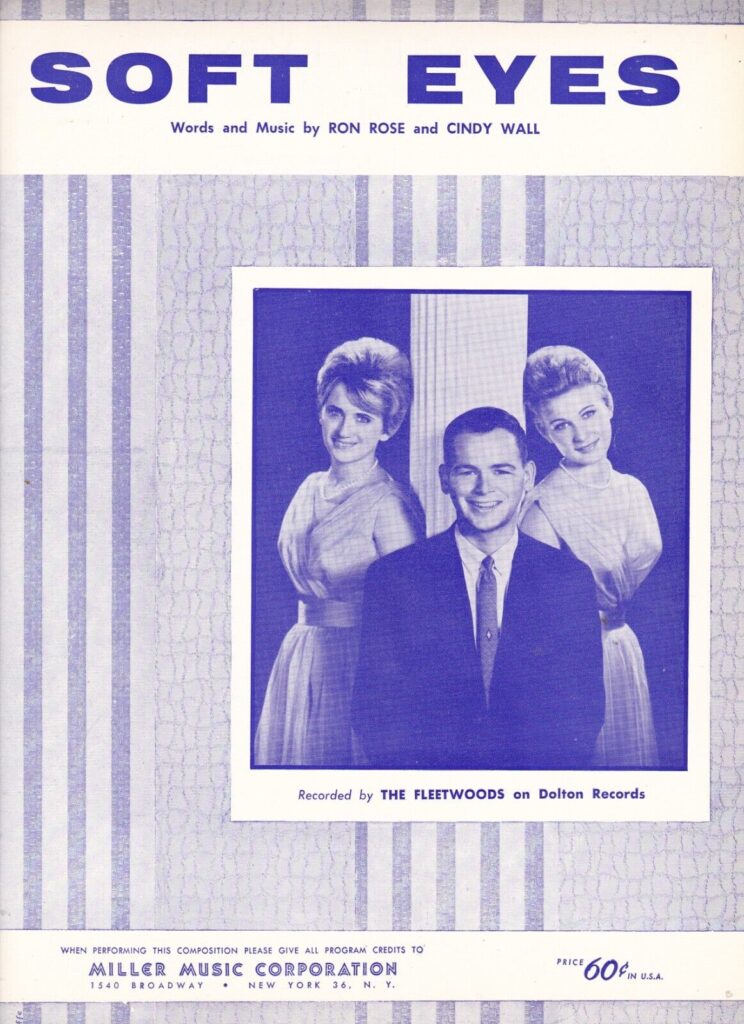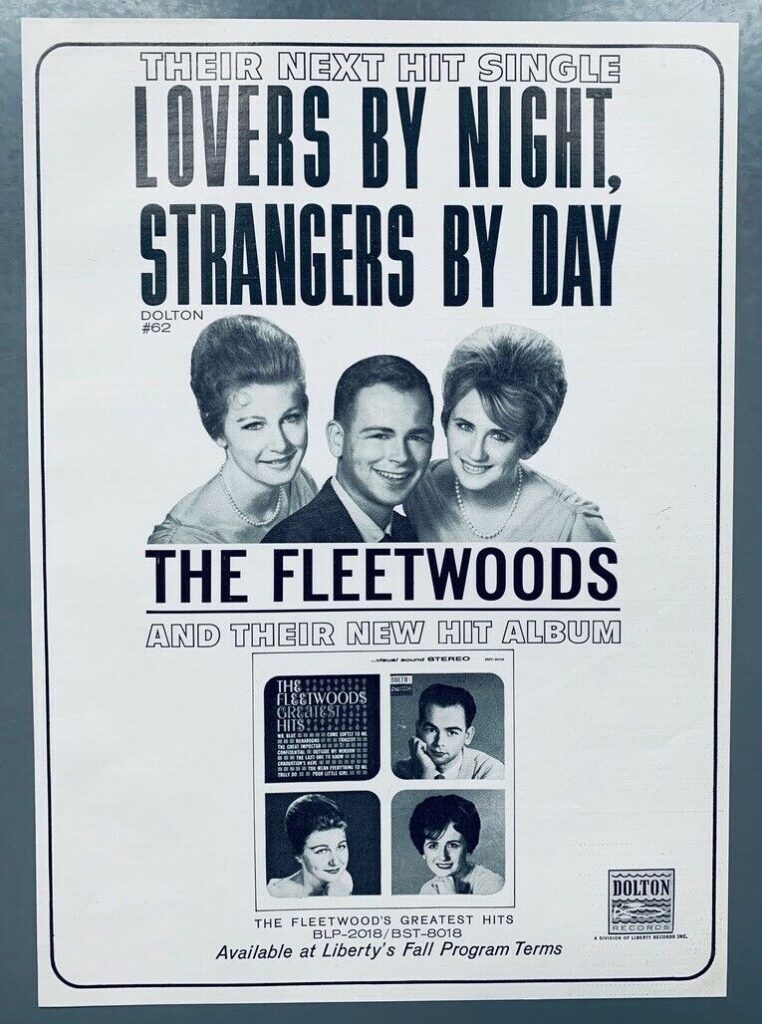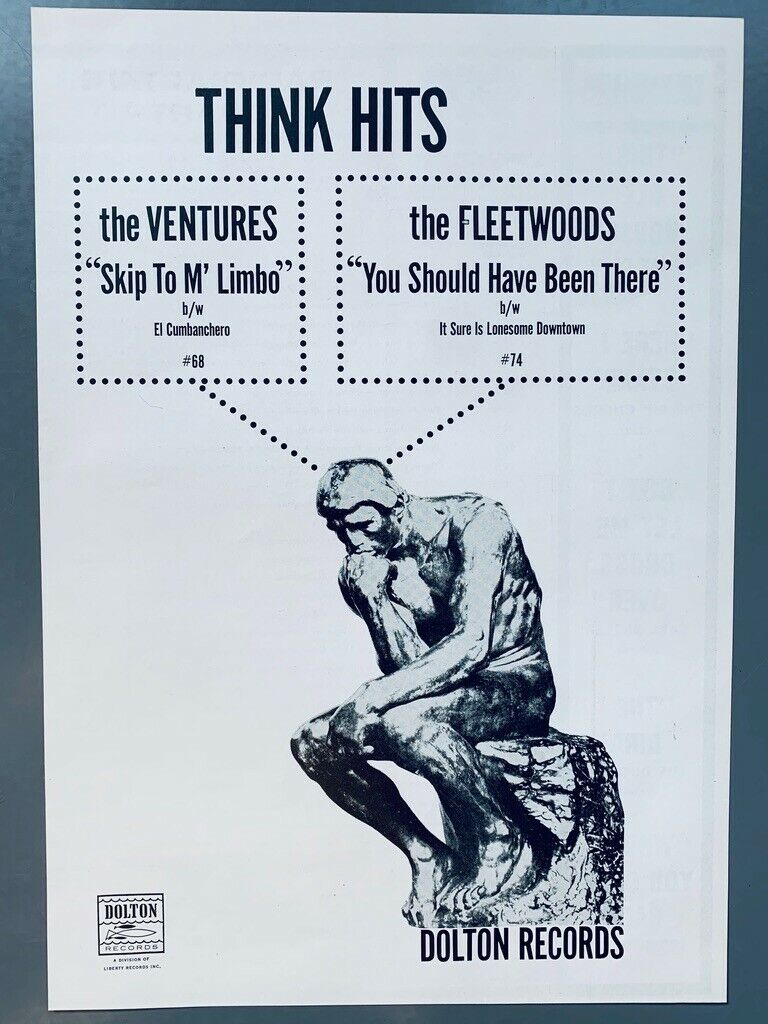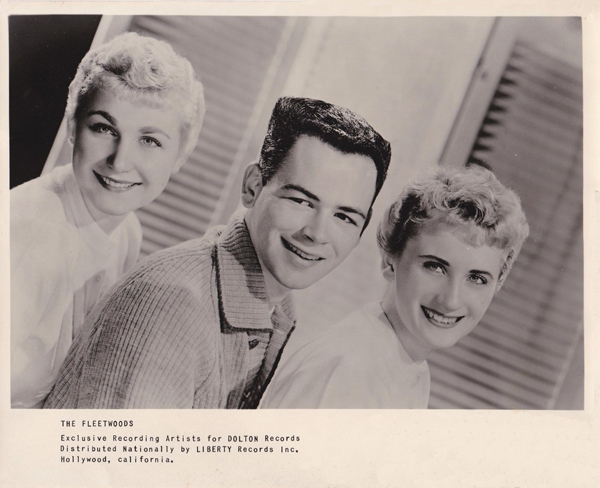 search by ARTIST
TO SEARCH, PLEASE EITHER SCROLL THE ARTIST
LIST BELOW
(AT LEFT) – OR USE THE
SEARCH FIELD BELOW
(AT CENTER).
Scroll to see all artists
Search for a name