/ "Tall Cool One" "Road Runner"
SERIAL#: 88602 Special
DATE: 1960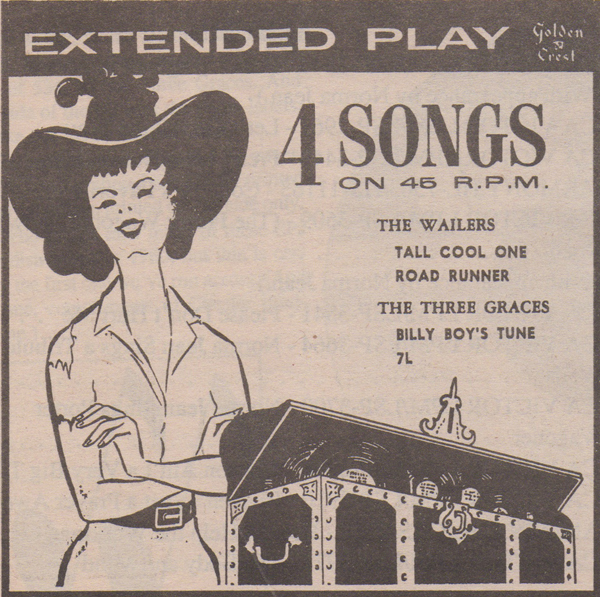 MISC NOTES: Four song EP.  A-side (88601) features two songs by another Golden Crest recording group, a female trio called The Three Graces.
Both sides  feature "artist photo" picture labels. Wailers = Second pose.(See Golden Crest #CR375 for details.)
At least some discs issued in black and white, pen/ink picture sleeve with graphics identical  to  magazine ad shown to left and similar printed wording.
LOCATION:
RECORDING PERSONNEL:
RECORDING STUDIO:
RECORDING ENGINEER:
FORMAT: disc
SIZE: 7"
SPEED: 45 rpm
DISC NOTEs: 
B-SIDE MATRIX: 88602