Linden Records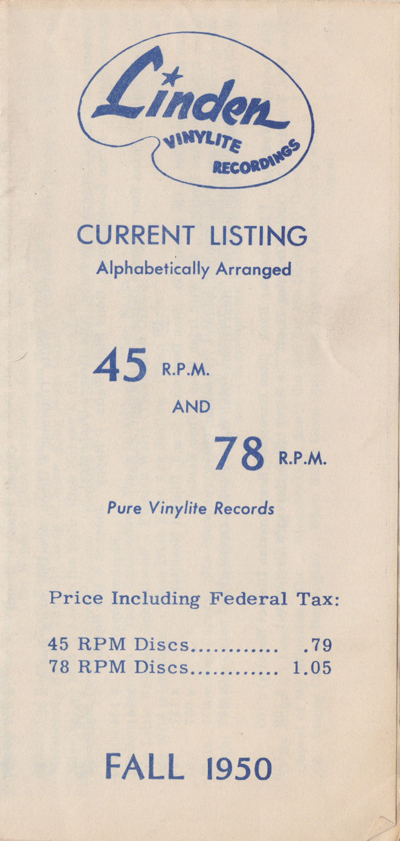 LOCATION: Seattle, WA
824 East. Pike Street
OWNER(s): Adolph Linden
TIMESPAN: 1945-'50s
MISC NOTES:
"LINDEN RECORDS: SEATTLE'S 'LOST' POST-WAR MUSIC COMPANY"
by Peter Blecha [Courtesy & copyright, (C) 2006, author & HistoryLink.org]
The larger-than-life personal saga of Seattle businessman, Adolph Frederik Linden (1889-1969), has long overshadowed the publicly known history of one of his numerous enterprises: the Pacific Northwest's most prolific early music production company, Linden Records. The son of a Swedish immigrant preacher, Linden grew up in Seattle, became a successful businessman and prominent collector of rare books, played a role in advancing commercial radio in the Northwest, and co-developed Seattle's swanky Camlin Hotel. But most notably, Linden also gained notoriety as a bank president -- one who was eventually convicted of financial embezzlement and who served a sentence at Walla Walla Penitentiary. It was there that he got the first kernel of an idea for a new post-incarceration business venture: the Linden Record Corporation. [Read more here...]
search by LABEL
TO SEARCH, PLEASE EITHER SCROLL THE LABEL
LIST BELOW
(AT LEFT) – OR USE THE
SEARCH FIELD BELOW
(AT CENTER).
Scroll to see all labels
Search for a name