Norton Records [NY]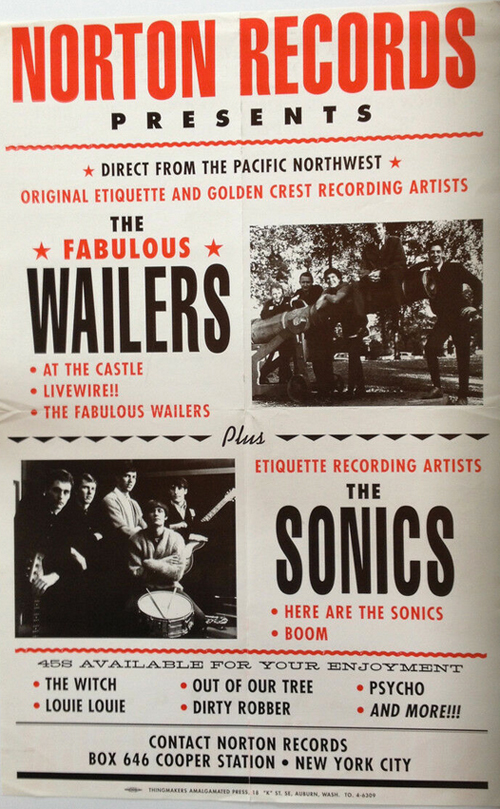 LOCATION: NYC, NY.
OWNER(s): Billy Miller & Miriam Linna
MISC NOTES: Norton Records, a New York City based independent record label founded by musicians Miriam Linna and Billy Miller, maintains a focus on primitive, retro rock'n'roll, rockabilly, garage punk, garage rock, lounge music and early R&B. In 1986, when the couple published an article in their Kicks magazine about a wild and obscure West Virginia guitarist, Hasil Adkins, the response was so intense that Linna and Miller decided to form a record label to reissue his music. They named their company after Ed Norton, Art Carney's character on The Honeymooners. Along with previously unreleased discoveries, Linna and Miller have successfully reissued many other obscurities and classics from the 1950s and 1960s, including the Northwest Killers triple set of 60s rock compilation discs, and another triple disc set - Everybody's Boppin', Chicken Session, and Shake Um Up Rock - of early Northwest rock tunes. In Billboard's "Declaration of Independents" column, Norton received kudos for their Sonics and Fabulous Wailers reissues, and when Norton celebrated their 25th Anniversary with a four night "all star spectacular" in Brooklyn on November 10-13, 2011, the reconstituted Sonics were among the bands who performed.
search by LABEL
TO SEARCH, PLEASE EITHER SCROLL THE LABEL
LIST BELOW
(AT LEFT) – OR USE THE
SEARCH FIELD BELOW
(AT CENTER).
Scroll to see all labels
Search for a name