Listen Records [I]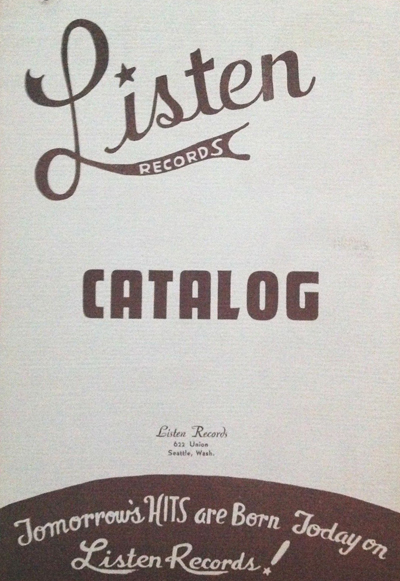 LOCATION: 622 Union Street, Seattle, WA. / 170 Denny Way Seattle, WA
OWNER(s): Oliver Runchie / Kearney Barton
TIMESPAN: circa: 1952-1961
MISC NOTES: One of the house labels used at the Electricraft studios. Some time after February, 1958 -- when engineer / employee, Kearney Barton, bought the company and renamed it Northwest Recorders -- that credit was included on the printed labels.
search by LABEL
TO SEARCH, PLEASE EITHER SCROLL THE LABEL
LIST BELOW
(AT LEFT) – OR USE THE
SEARCH FIELD BELOW
(AT CENTER).
Scroll to see all labels
Search for a name